News
Our nationwide protests at Maximus are making waves!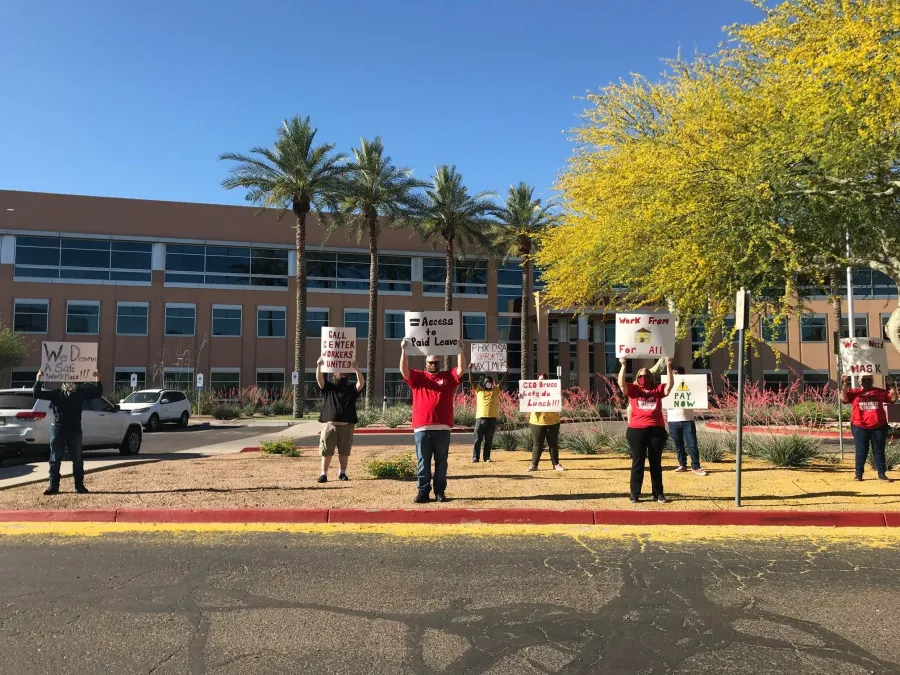 On May 1st, we took action at Maximus call centers across the country to demand the company meet with us and make changes which would help prevent the spread of COVID-19. We held socially-distanced protests outside the call centers to call attention to our fight and pressure the company to do the right thing.
Check out photos from the actions by clicking here.
Our actions are still making waves. New York Magazine published an article that shares coworkers' stories about dealing with this pandemic as a Maximus worker.
We also made headlines in The Guardian and local papers.
So far, thousands of people have stood with us in support by sending a letter to Maximus CEO Bruce Caswell echoing our safety demands. The support we've been getting has been amazing. If you haven't yet sent your letter, it's not too late to do so: http://cwa.org/MaximusCovid19
We will keep up this fight until Maximus management agrees to meet with us and discuss how we can keep ourselves and our communities safe during this pandemic and beyond.
Coalition urges probe of large federal contractor's diversity efforts
Rep. Thompson, NAACP call for federal racial equity investigation at call center
Why Black Call Center Workers Are Striking For Change In Cities Across America